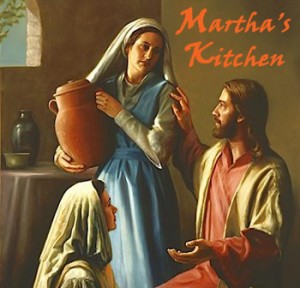 Martha's Kitchen is a group of parishioners who are available as needed to provide hospitality and serve food at a reception in the parish hall after a funeral or memorial service. This group provides much needed support to those families who have just suffered a death. The family can provide the food via catering or the group can purchase and prepare food for the reception after deciding on a menu with the family.
Martha's Kitchen is a great way to work as a team and provide a valuable service to our community. Women and men are welcome. This ministry is scheduled as needed, depending on requests.
Please contact Linda Ryan at 825-9611, x 104 if you are interested in joining this group or would like more information.